Soft Wash Low-Pressure Washing in Glens Falls, Saratoga & Albany
We have the expertise and knowledge to clean your property and make it look fresh and like new!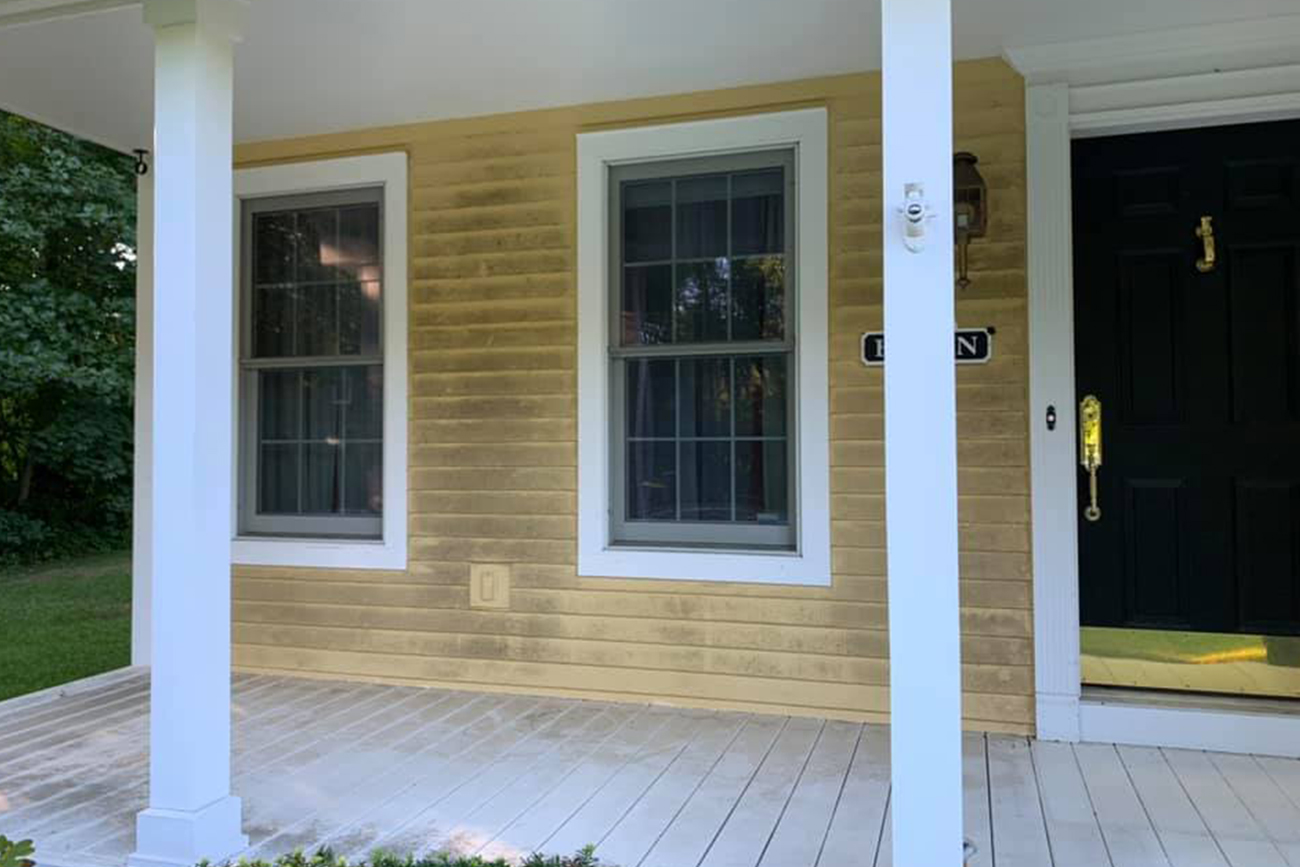 Soft Washing
Soft washing is a cleaning method using low pressure and specialized solutions (typically sodium hypochlorite, water, and sometimes a surfactant) to safely remove mildew, bacteria, algae and other organic stains from roofs and other building exteriors. It is so named to differentiate the method from power washing. The pressure from power washing WILL damage a roof. The Asphalt Roofing Manufacturers Association recommends low-pressure bleach or detergent assisted washing as the preferred method for cleaning asphalt roofs in order to prevent damage to the shingles.
What is Soft Washing?
Soft washing is a cleaning technique that can be achieved either by using a pressure washer with a special tip that will reduce the pressure rating down to around 500 psi (or less), or using a tank, gun, hose, and a 12-volt, air diaphragm, or gas-engine style pump.
A soft wash incorporates special low-pressure nozzles on the end of a pressure washing gun or wand. That's combined with a biodegradable chemical that removes the biological elements (mold, algae, pollen, dirt, moss) and other stains without damaging surfaces on your home or killing your plants.
Not only does the soft washing method clean surfaces, such as you roof, deck, patio, siding or fence, safely and thoroughly, it also maintains paint and masonry longer.
Welcome to Pizazz Softwash
Soft Washing Services
Soft Wash Roof Cleaning
Soft Wash House Washing
Gutter Cleaning
Window Cleaning
Deck & Fence Restoration
Concreate Cleaning
Virtual Quote
For our fastest response, fill out our virtual quote from. We respond within 6 – 8 hours.
IN Person Visit & FREE estimate
We provide quotes within 24 hours of meeting with you.
In Person Estimate Request